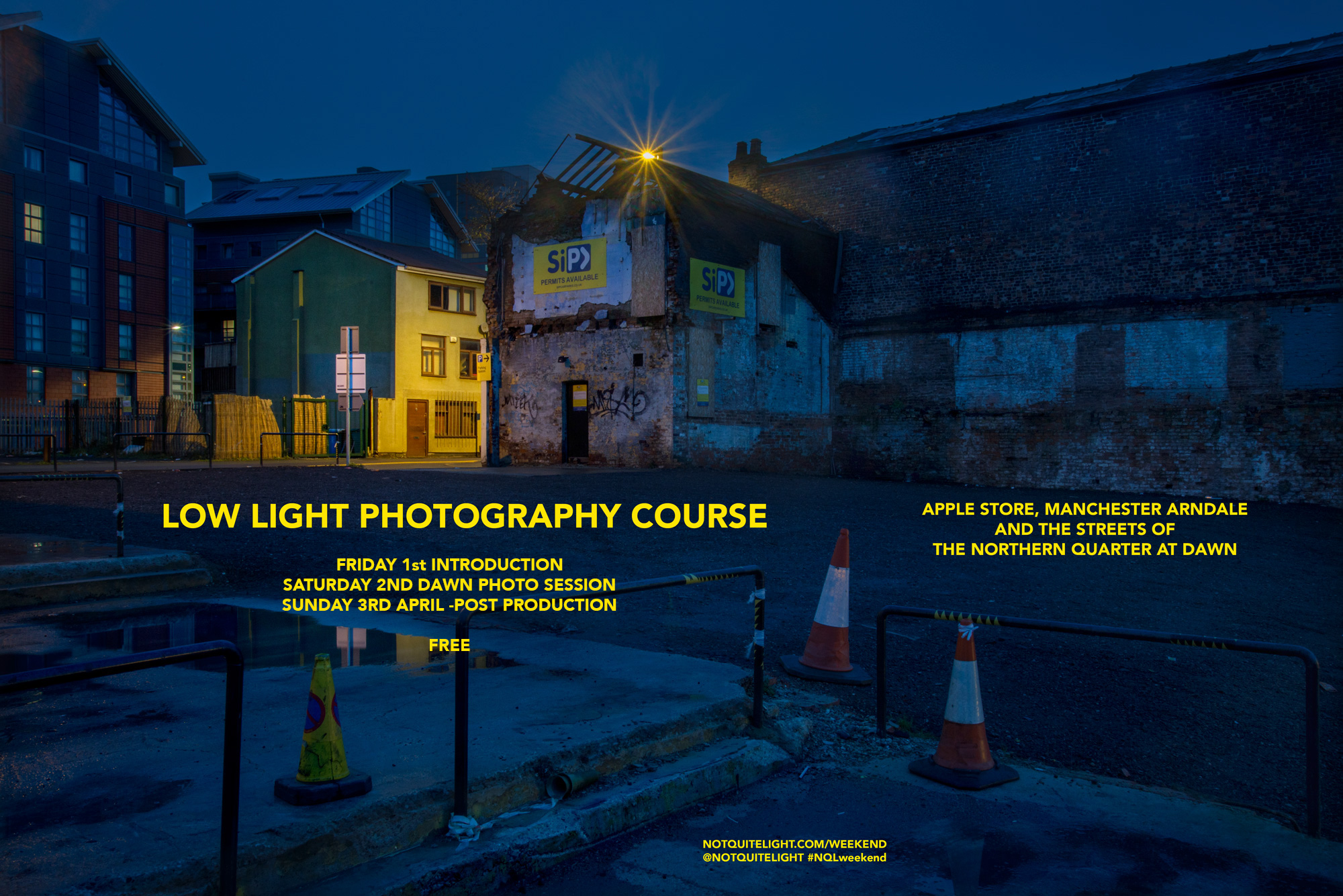 LOW-LIGHT PHOTOGRAPHY COURSE
Learn to take the pictures you want at dawn and dusk with photographic artist Simon Buckley
APPLE STORE, MANCHESTER ARNDALE
FREE
Friday 1st April Introduction 6.30-8pm
Saturday 2nd April Photo session 5.15-6.15am
Sunday 3rd April Post production 11.30-1pm
Join NQL artist Simon Buckley for a course to help you take the pictures you want in the low light of dawn and dusk.
On Friday you'll be introduced to some techniques and ways of seeing pictures in the half light. Saturday morning, at dawn, you'll join Simon for a practical picture taking session, photographing the streets of the Northern Quarter as the city wakes up. The final part of the course is on Sunday morning when we'll review the pictures taken and look at some post production skills using Apple laptops.
There are only 8 places available to guarantee time with each student.