OUR FUTURE IS ANCIENT
Last year I was commissioned, as Not Quite Light, by the Barnaby Festival. I've been visiting Macclesfield Forest every month to coincide with the dawn of the full moon, since December's winter solstice, for a new piece of work called 'Our Future is Ancient'.
I've been documenting my visits with photography, film and audio and have been keeping a diary to inform the stories that I am going to be presenting.
It began with me, taking my urban self into the forest in the depths of winter when it was very dark. We all grew up with the fairy tale of Hansel and Gretel so, despite it being a place of sanctuary, I actually felt safer on the streets of Salford.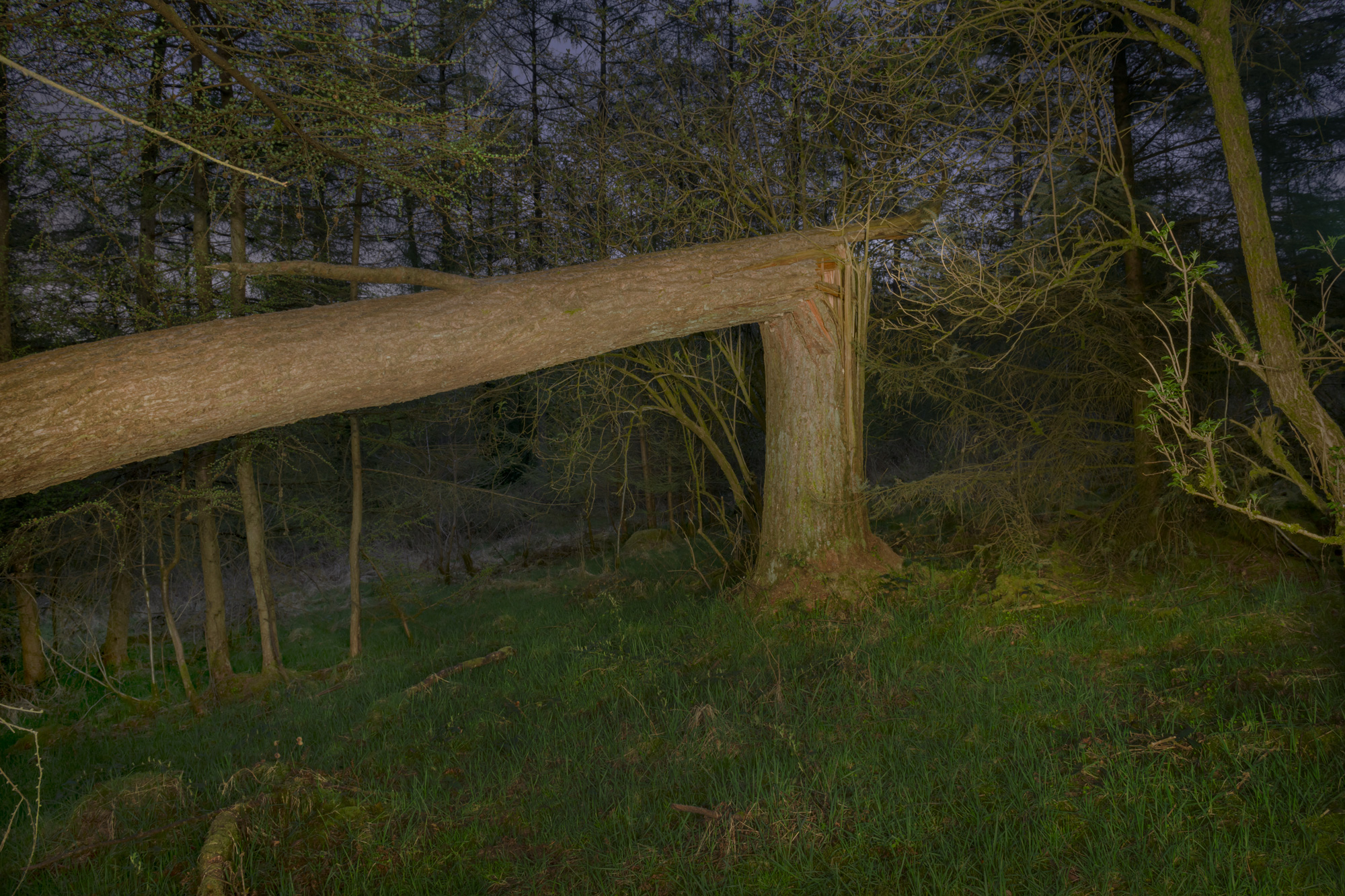 However, in the past months, I've grown to love being there in the twilight, even feeling disappointment when the light arrives. The call of owls and other creatures is quite magical.
Lockdown has changed our world and during the weeks of confinement, I began to crave the forest, desperate to savour its mysteries and the comfort of the natural world. The virus has caused me to feel very differently about my own life, and creating work around such an ancient place feels very relevant at the moment.
I'm fascinated by the way trees communicate with each other underground, and I've learned so much about the deep time they occupy, hauling me from ignorant urban state. At the same time I've been aware of my sub-conscious being at work, processing the events of the past few months as survive the Covid-19 crisis. What emerged was the idea to meld the way trees communicate with my own mind, and produce a series of 12 short stories in response to this. The work will eventually be release as a series of short films featuring visuals, sound, music and readings.
I will be presenting intitial work from  'Our Future is Ancient' through a series of projections and storytelling on Saturday June 20 via a live stream/digital presentation. Barnaby festival will be hosting the work here after June 20.