HAND CAR WASH, DANTZIC STREET. 7.20am
This morning the sky was clear. A pure blue emerged from this grey night, and the dawn seemed to hurry quickly through, so that it was light enough for the street lamps to go off a full fifteen minutes earlier than the clouded yesterday. A sharp cold caused cars to be frosted over.
Dantzic Street runs from Collyhurst Road into the city centre, where at its end the glowing, new Co-op Bank building rests, its shape that of a country squire's swollen belly. The street connects Manchester with Dantzic – now Gdansk – in Poland, and to forgotten days of trade. In the time of Marx and Engels this street was an artery through the infamous slums, at the heart of industrial Manchester. Now it simply shadows the clogged River Irk that trickles along nearby.
Lowry painted in this area, as fascinated by the architecture and the stooped workers beneath as I am today. The constant low energy lights of the Co-op haven't yet lit up this part of the street.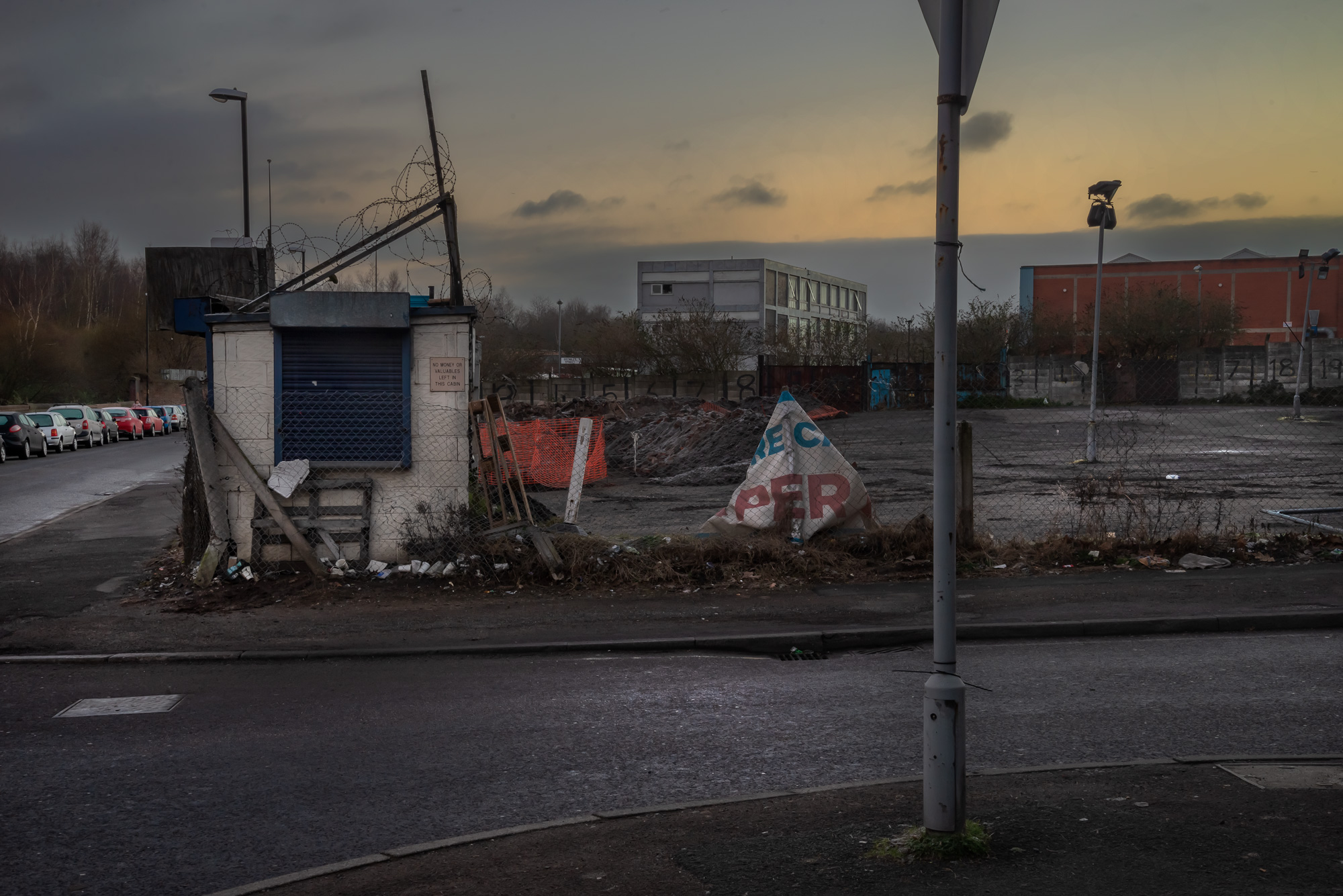 COPYRIGHT BELONGS TO SIMON BUCKLEY / NOT QUITE LIGHT – WORK IS NOT TO BE USED FOR COMMERCIAL GAIN OR BE PRINTED.
ALL USEAGE TO BE ACKNOWLEDGED.