RIVER IRK, EDGE OF THE GREEN QUARTER, MANCHESTER. 7.04AM
The previous evening my flatmate and I had walked his dog through the Green Quarter of Manchester. It's a collection of new apartment blocks between Cheetham Hill Road and the River Irk that has grown over the last few years. Whilst shielding my friend's terrier from seeing another smaller dog that was approaching, we watched a Jewish couple having wedding pictures taken in the darkened light, her in full white dress.

The following morning I decided to return. On the way I saw a young couple kissing passionately in the street, possibly Polish from the brief words I heard. They were oblivious to my passing. I arrived at the Green Quarter and set up with my back to the Co-op Food shop, which has an address of Cypress Place. My camera brought together the ancient River Irk and a glistening black car park. I waited for someone to come down the stairs, to add witness to the moment of taking the image. But there was no-one to see.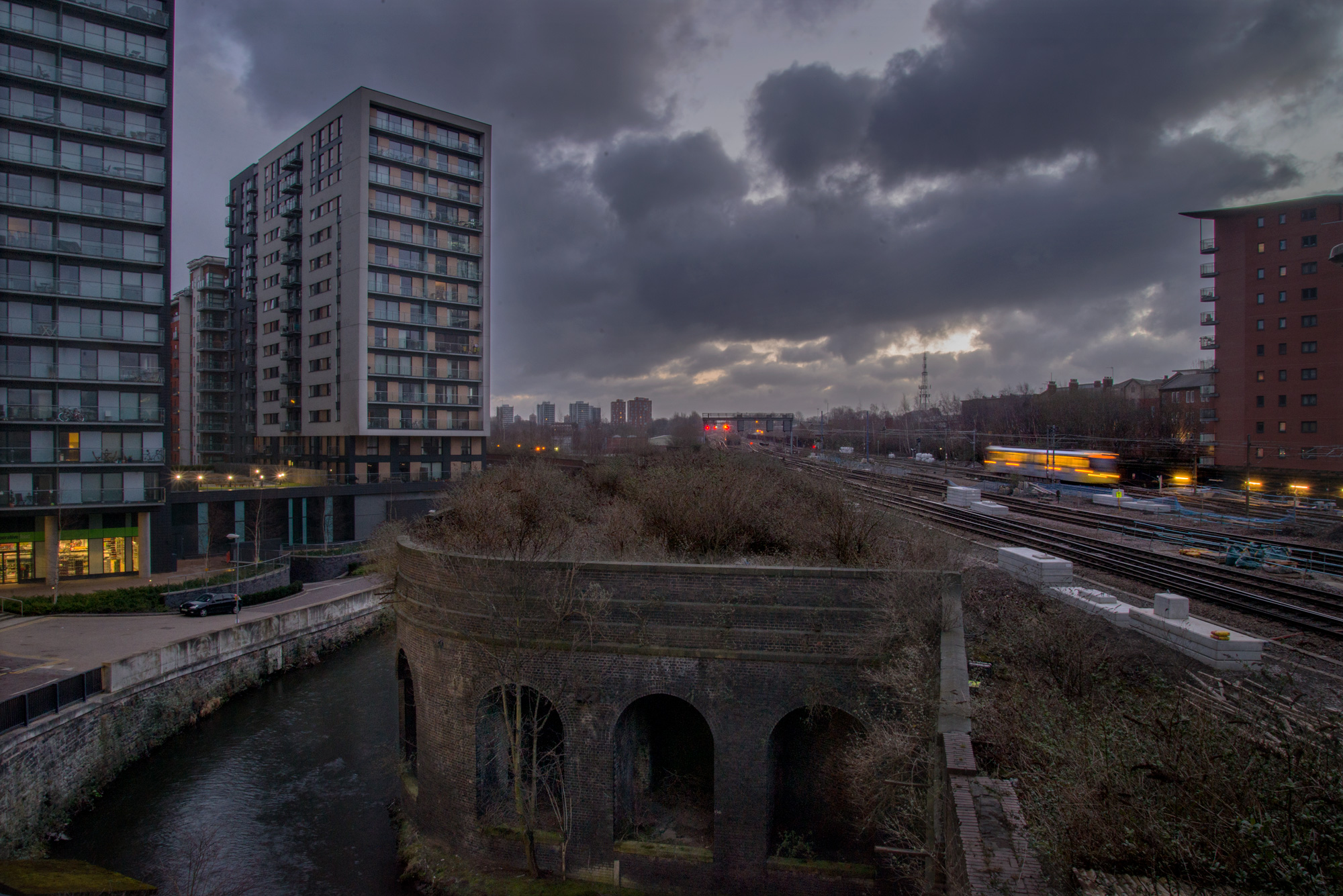 COPYRIGHT BELONGS TO SIMON BUCKLEY / NOT QUITE LIGHT. PICTURES NOT TO BE USED FOR COMMERCIAL GAIN OR TO BE PRINTED.
ALL USEAGE MUST BE ACKNOWLEDGED.